Mark Bergsma Photographic Artist - 2023 Calendar Giveaway Contest

Hello Friends! I wanted to start 2023 off with a BANG! I am giving away four 2023 Calendars to four lucky winners. Each calendar runs from January 2023 to January 2024. I have one 2023 San Juan Islands Calendar, two 2023 Vintage Dockside Calendars, and one Seasonal Vignettes Calendar. The first drawn winner has their choice of calendar. Each proceeding drawn winner will have a choice of the remaining available calendars.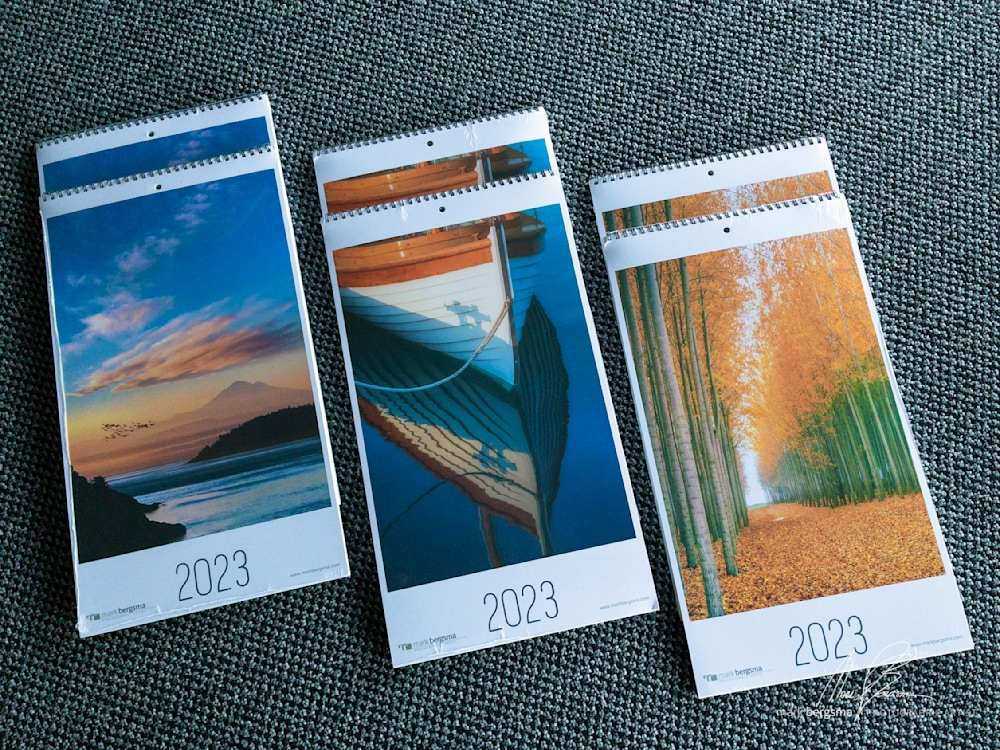 Each calendar is filled with 13 representational images from the Pacific Northwest plus the featured cover. Added bonus is that they are all suitable for framing. You can review these calendars on my website in the CALENDARS collection.
Please be sure to follow the instructions on how to select the interior images for viewing or purchasing.
Enter by filling in your email address in the form below.
I'll follow up in an email to confirm your entry. If you don't see a confirmation email, check your spam folder.
The contest ends on February 6th, 2023 at midnight. The winner will be announced on 2/10/2023
As a courtesy for participating, I will send you a 25% off coupon code for any fine art prints on my site. This code will be included in an email announcing the winner.
Good Luck.